Feb / 19
Nestlé v Yarra Valley Chocolaterie – In A Spot Of Trouble
Hey there Freckle Face, you better stop using my trade mark!
Victorian family business, the Yarra Valley Chocolaterie, has found itself in a 'David v Goliath' battle against world-renown chocolate and confectionary brand Nestlé for use of the term FRECKLES in several of its yummy chocolate treats.
Nestlé has registered the word FRECKLES under trade mark registration number 124219 and has enjoyed exclusive use of the mark since 1955.
The Yarra Valley Chocolaterie has been whipping up chocolate freckle products since the business' inception, which has now been running for approximately 7 years and is not slowing down any time soon. Yarra Valley Chocolateries continues its growing success, now with 3 Chocolateries off the ground and running and around 1.5 million locals and international visitors, seeking to get a taste of all things sweet.
The Chocolaterie has created and sold over 20 products using the FRECKLES mark, including the giant freckle and freckle lollipops.
According to recent media reports, the owners of the Chocolaterie received a letter in June 2019 from Nestlé to remove and rename its products named 'Freckles' and have since renamed their products to 'Polka Dots' based on customer feedback.
Can Nestlé stop Yarra Valley Chocolaterie?
To put it simply, Nestlé can stop Yarra Valley Chocolaterie from using its trade mark. As to whether its alleged demand to cease use of the mark is just or not will depend on whether the Chocolaterie has only just started using the FRECKLES term, or whether there has been use of the terms for a period of time. Given the current circumstances, it appears to have been the latter.
The use of the mark has been used for several years prior to being put on notice by Nestlé. It is an unusual circumstance given that amount of time that has passed for Nestlé to flag this issue now, as the Chocolaterie may have established its own goodwill and earned its place in the market place.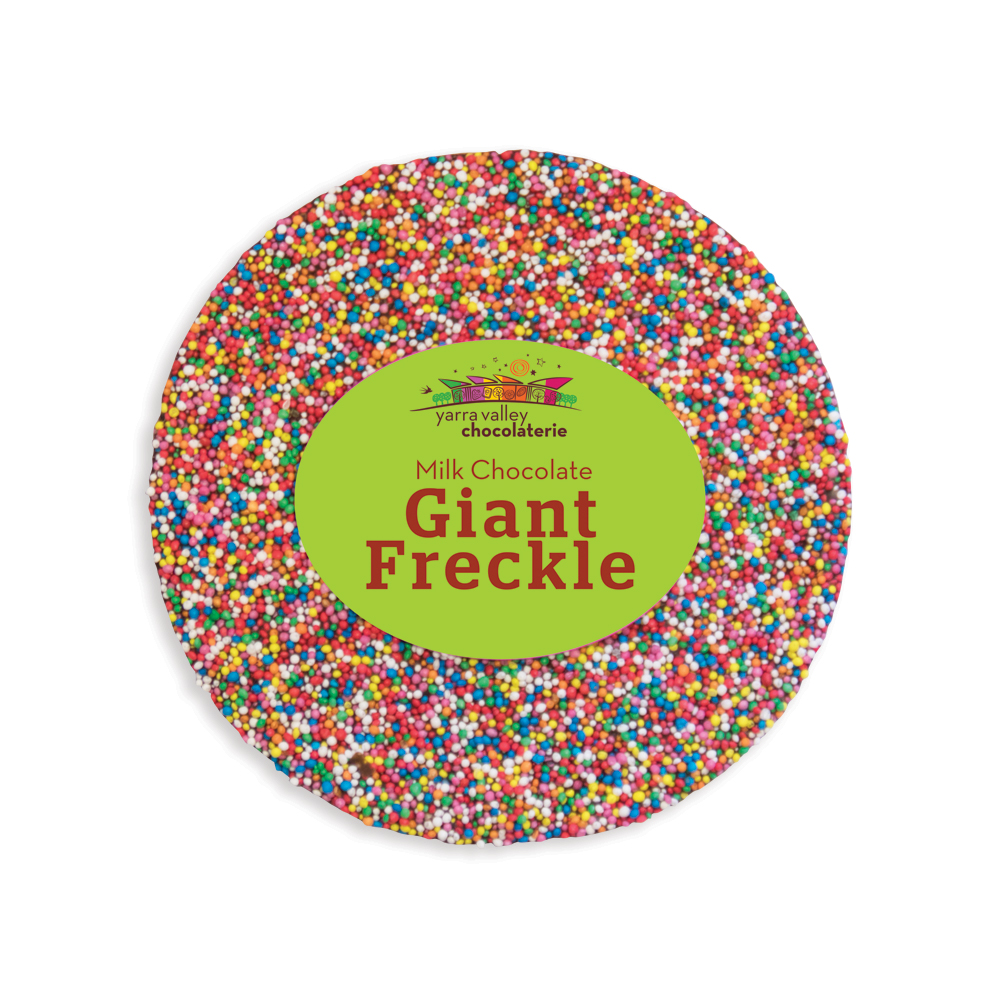 Section 44(4) of the Trade Marks Act 1995 captures the exception for 'honest and concurrent use', where a trade mark applicant has used their mark concurrently with the owner of the cited mark.
The Chocolaterie may be able to overcome this issue if they supply appropriate evidence including but not limited to:
when the trade mark was chosen;
why the trade mark was chosen;
whether there was knowledge of the earlier trade mark when the mark was chosen;
whether there was knowledge of any confusion between the trade marks etc.
Whilst the Chocolaterie has not registered nor does it appear that there was any intention to register the spotted mark – 'honest' use may be used as a defence to trade mark infringement. It would, however, be difficult to prove 'honest' use as it is unlikely that Nestlé and its related products are unknown to the Chocolaterie.
The Chocolaterie may have another option to rebrand, but this will depend on whether they have their own element of distinctiveness and establishment of goodwill reputation.
The consequences for trade mark infringement:
Small businesses who take the risk to infringe on registered trade marks can face serious consequences and land into trouble without realising it, including:
being forced to rebrand the infringing product;
withdrawing products from the market place or destroying the products;
creating a new brand name and the effort that comes with reestablishing brand awareness;
pay the owner compensation or deliver the products to the other side/ the rightfully registered owner;
be liable for damages;
pay any applicable legal costs;
make an undertaking not to use the trade mark or any other mark similar to the trade mark; and
withdraw the trade mark application (if there is one);
Fun Facts:
Nestlé has over 490 registered trade marks for chocolate and confectionary that we all know and love, some favourites include:
The word MINTIES has also been registered by Nestlé and is used by under the company's affiliated brand Allen's.
The word and graphic for SMARTIES, are also registered by Nestlé
What does this mean for you?
For small businesses at risk of trade mark infringement:
It will not be enough for a trade mark infringer to demonstrate the use of the mark, they will need to prove that the use was honest.
Businesses should check the market place before creating products, to ensure that the mark is available for use.
For trade mark owners:
If you do have a registered trade mark use the ® symbol – this shows that your mark is registered and can only be exclusively used by you as the owner. This is also a great way to deter competitors from using your mark.
Owners should pounce on their protected assets straight away rather than wait for a long period of time to pass seeking cease of infringing products – this will minimise the chance of infringing parties attempting to establish existing use.
Be mindful of avoiding 'genericide' of your trade marks. Genericide is when marks that were once distinctive have become commonly used and have lost their legal status. Some marks that have fallen victim to genericide include:
| | |
| --- | --- |
| Mark | Former Registered Owner |
| Escalator | Otis Elevator Company |
| Trampoline | Griswold-Nissen Trampoline & Tumbling Company |
| Videotape | Ampex Corporation |
We Can Help!
If you have started a business recently, have had a business for a long time or have any concerns over your brand then please contact us at Sharon Givoni Consulting. Our experience in intellectual property and trade marks is unrivalled and we can help you with whatever query you may have.
Disclaimer: This article is for general discussion purposes only. We are in no way affiliated with the businesses and brands mentioned in this article. 
Written by: Victoria Tsiolis